Leadership dyads: The ideal leader is two people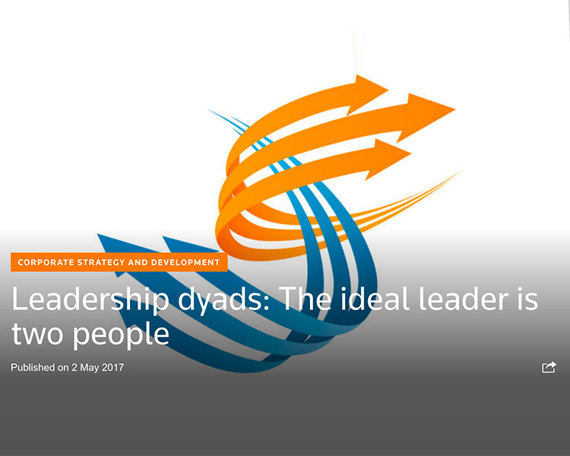 In this article for Thomson Reuters I talk about the dual-leadership model, or leadership dyad, that is common in professional service firms. Often it is clear who is in charge, but sometimes it is left deliberately ambiguous. How does each combination of individuals work out a modus operandi within the leadership dyad? This is what I explore in my article.
I develop a framework which highlights two key dimensions: structural roles and personal relationships, and identify four different kinds of leadership dyads, each of which can be effective.
In a well-run professional service firm, the leadership dyad should embody and resolve the inherent conflict between the interests of individual partners and the interests of partners as a collective. In embodying this conflict, members of the leadership dyad are able to reduce the extent to which this conflict is enacted within the partnership as a whole, and in so doing perform the ultimate act of leadership.