Laura and David uncover the complicated, messy and surprisingly emotional challenges of leading professionals. They interview senior leaders from some of the most successful global professional organizations, such as McKinsey, KPMG, Allen & Overy, and London Business School.
Each episode reveals the complex realities that lie beneath the 'professional' veneer that these highly successful organizations present to the outside world. This podcast is for any professional who has – or aspires to have – a leadership role and who wants to challenge assumptions, develop explanations and explore new solutions.
Introduction:
Welcome to Leading Professional People
Empson & Morley introduce their new podcast series 'Leading Professional People'
Episode 1: Paradoxes of Leadership
Empson gets a call at midnight from a client wanting her advice as a potential leadership coup gathers momentum. Morley & Empson discuss the paradoxes of leading professional people, including the paradox of autonomy and control. When your "followers" don't like being told what to do, how do you get them to do anything?
Episode 2: Leadership in Crisis
Empson outlines how a crisis changes the balance of power in professional organisations, but only temporarily. Morley explains the importance of adapting your leadership style as a crisis ebbs and flows. They interview Wim Dejonghe, Global Senior Partner of global law firm Allen and Overy, to find out how he has dealt with the Covid crisis.
Episode 3: Ambition versus Reluctance
Professional people can be notoriously reluctant to see themselves as leaders. Empson & Morley explore what can be done to support professionals making the transition from full-time fee earner to leader. They examine the myth of "authenticity" with Professor Herminia Ibarra, of London Business School, globally renowned expert in leadership identity and career transitions.
Episode 4: Partnership versus Corporate
Empson explains how the culture of partnership is created and sustained while Morley highlights the challenges of growth and scale in this context. To examine the differences and similarities between leadership in partnerships and corporations, they talk to Sir Ian Davis, former Global Managing Partner of McKinsey and now Chairman of Rolls-Royce plc.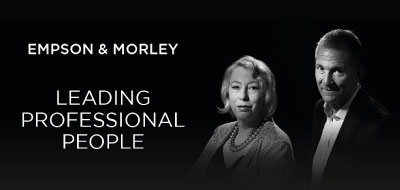 Episode 5: Global versus Local
Available 8 Mar 2021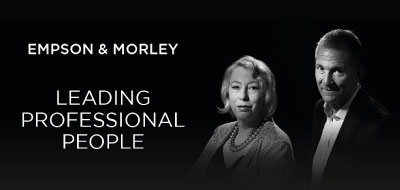 Episode 6: Collaboration in a Cold Climate
Available 22 Mar 2021