Laura integrates insights from her more than 25 years of research with her up-to-the-minute thinking on the impact of the pandemic. She analyses the unintended consequences and unexpected opportunities of hybrid working. She identifies the following key strategic questions and works with leaders of professional service firms to develop appropriate responses for their organizations.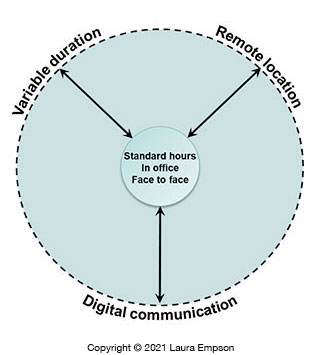 What does hybrid working mean for professionals?
Laura presents her model which defines hybrid working according to three dimensions: duration, location and communication. Applying this model, she demonstrates how professionals have actually been working hybrid for many years, but in an individual, informal and unstructured manner.
When professional firms formally adopt hybrid working, they have an opportunity to redefine long-established working practices and make more thoughtful and conscious choices about what professionals do, where they do it, and how long they do it for.
How will professionals acquire and apply expertise?
Laura analyses the inefficiencies of the traditional apprenticeship model within professional service firms and predicts future scenarios for how professionals will acquire and apply expertise in the hybrid world. She encourages professionals to view the hybrid model as an opportunity to move to a more contemporary professional mentoring relationship.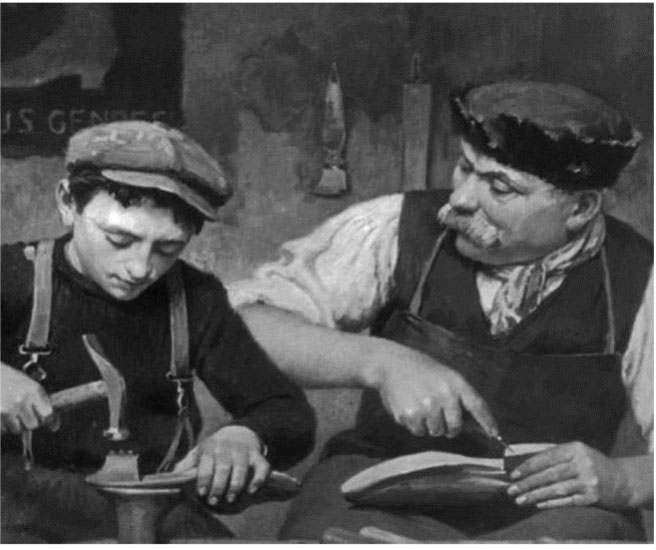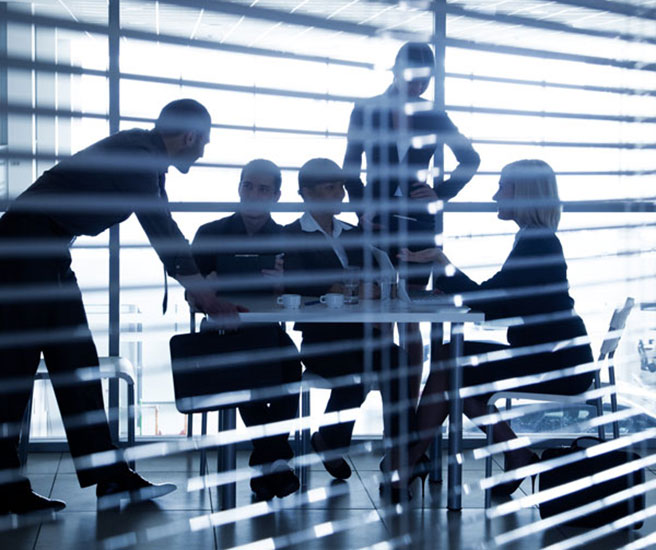 How will professionals accumulate and negotiate power?
Laura presents two visions of how power relationships will change as a result of hybrid working, between professionals and clients, and among peers. There is a risk that firms will become fractured. Alternatively, firms may seize the opportunity to become reinvigorated.
How will professionals construct and maintain their sense of self and their organisation?
Laura examines the cultural implications of hybrid work for professionals. She draws on the concept of liminality to highlight the disturbance and disruption caused by the pandemic, but also the potent opportunities for reflection, discovery, and even reinvention.